Julia's Secret Garden
Julia's biggest hobby is "Country Home Decorating" and she's "Lovin' every minute of it!". She is quite the 'gardeness'.
Moonflower
"What a marvelous night for a Moondance with the stars up above in your eyes..."
Swallowtail Butterfly in flight on Buddleia davidii
("Butterfly Bush" var. Black Knight)
"Stick Ladies"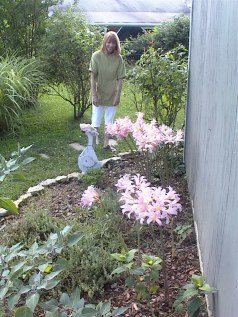 If you knew Fuji... our favorite apple Crepe Myrtle Fountain Grass
Sunflowers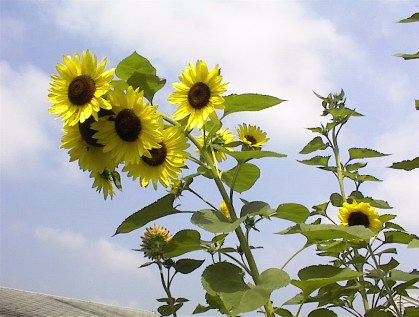 More secret garden photos:
Dahlia (you Doll ya!)
Stargazer (the Kentucky Oaks horse race) Lilly)
Bittersweet (life is...)

Home |Our Music Products | Contact | References | Solo Hi-tech | New Orleans Jazz | Big Band | Trumpets & Crumpets | Jazz Group | Tijuana Brass | Country | Jimmy Buffet |Fun-e-Stuff | Stuff for Sale | About Us | FAQ | Wine |Julia's Secret Garden |