Women
Can you hear the midi sound file playing thru your sound card? It is our favorite Emperor's Waltz from Johann Strauss...
Julie-love,Would you care to dawhnce, dahling?
David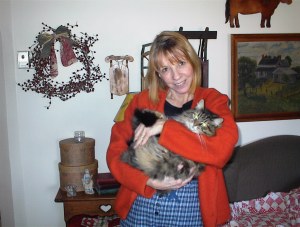 Sometimes Julie will dawhnce this waltz with Prissy.
Our kid-e-cats:
Photo: Mikey "B-Boy", so named because he likes chasing birdies in the yard. Mikey is not so easy on the birdies...but he keeps them away from David's grapes! Like most tough guys, catz-n-jammers... Mikey B-Boy says he doesn't care much for dawwhhncing around, "especially a danged waltz." But he does like rolling around in his big outdoor "cage".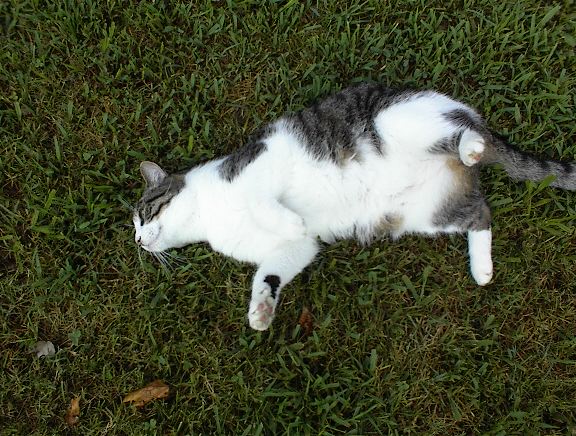 Prissy Girrr-rell, so named because she sometimes growls just like a puppy when frightened. Prissy has caught, in mid-air, 2 butterflies, Summers of 2003 and 2004. She brought each butterfly softly to the ground, never harmed the butterflies. We did coax her to let go... and away they flew!
Prissy has a full name... Priscinda-Lou-Holloway-Girrrell ...which is somewhere between Priscilla Presley and Cinderella.... Girrrrrr?
Photo: Derby Day with Julie, Emily and Olivia

Love can be better the 2nd time around. We know... and so does our terrific daughter Emily, recently married to our new terrific son-in-law... Rick Philpot way up in Ohio. We are so very proud and happy for them both and their children, Spencer, Sarah, Kaitlyn, and Olivia!
2004 Country home decorations by Julia Holloway