Home | Contact | References |
|Our Music Products | | Solo Hi-tech | New Orleans Jazz | Big Band | Trumpets & Crumpets | Jazz Group | Tijuana Brass |Fun-e-Stuff | FAQ | Wine |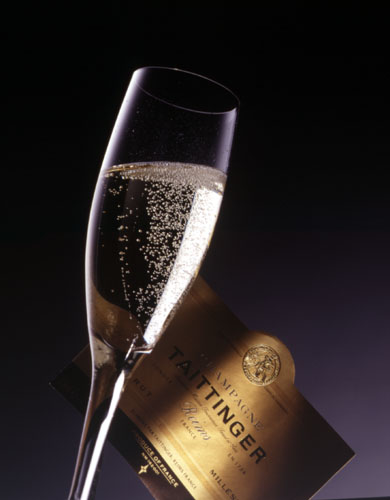 The Moondance Jazz Orchestra
"What a marvelous night for a Moondance with the stars up above in your eyes."
Come Fly With Me', or just, 'swing among the stars' with a pro orchestra that sounds like a dreamy night in Las Vegas or Hollywood. Your 'Unforgettable' evening will begin 'At Last' with easy listening dinner music and then, if you desire, then accelerate to dance music from the 40's thru today! (Photo from the historic Brown Hotel in Louisville, KY)
Dancing, romancing, and champagne! Singer-trumpeter-entertainer-arranger David Holloway brings your special event to life singing the incredible big band jazz arrangements of Frank Sinatra, Dean Martin, Harry Connick, Jr. and Michael Buble' with a full 17 piece orchestra!
We also play full stereo CD music of any kind during band breaks. Almost any instrumental big band and pop hit song arrangements available, some are special order, just ask! Styles: Swing, Dinner Music, Ballads, Latin, Country, Pop, Patriotic, Rock
Holloway leads and plays trumpet selections from these greats:
Doc Severinsen of the Tonight Show, Louis "Satchmo" Armstrong, Al Hirt, Herb Alpert, and others (see artist list below). But how about singers Nat King Cole, Tony Bennett, Bobby Darin, Andy Williams, Johnny Mathis, Neil Diamond, Perry Como, Count Basie, Glenn Miller, or Henry Mancini to start? See song lists on each page. The full orchestra sound is somewhat scalable for number of musicians.
David Holloway singing at the French Lick Hotel New Year's Eve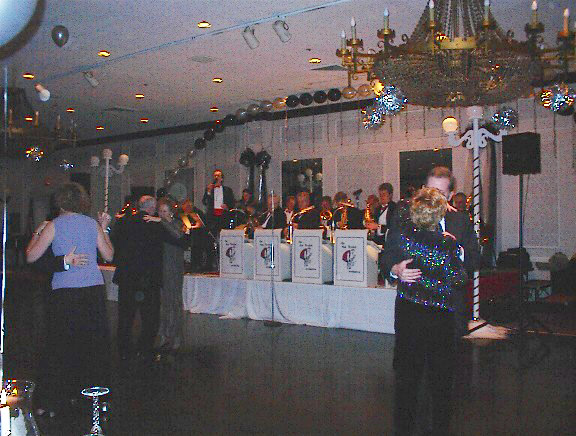 Featured Artist List:
Frank Sinatra, Michael Buble', Dean Martin, Tony Bennett, Nat King Cole, Harry Connick Jr., Louis Armstrong, Bobby Darin, Neil Diamond, Perry Como...
Andy Williams
Artie Shaw
Barry Manilow
Benny Goodman
Big Bad Voodoo Daddy
Billy May-Sinatra arranger
Cab Calloway "Hi-dee-hi-dee-hi" (The Blues Bros. Movie)
Clyde McCoy
Chicago
Count Basie
Dean Martin
Desi Arnaz
Doc Severinsen / Tommy Newsome & the Tonight Show Orchestra
Engelbert
Frank Sinatra
Harry Connick, Jr.
Lee Greenwood
Les Brown and His Band of Renown
Lou Bega
Louis Armstrong
Maynard Ferguson
Mel Torme'
Michael Buble'
Nelson Riddle
Neil Diamond
Squirrel Nut Zippers
Stan Kenton
Steve Lawrence
Tommy Dorsey
Tom Jones
Tony Bennett
Vic Damone
Woody Herman
"David Holloway just a 'few short years ago' at the Brown Hotel"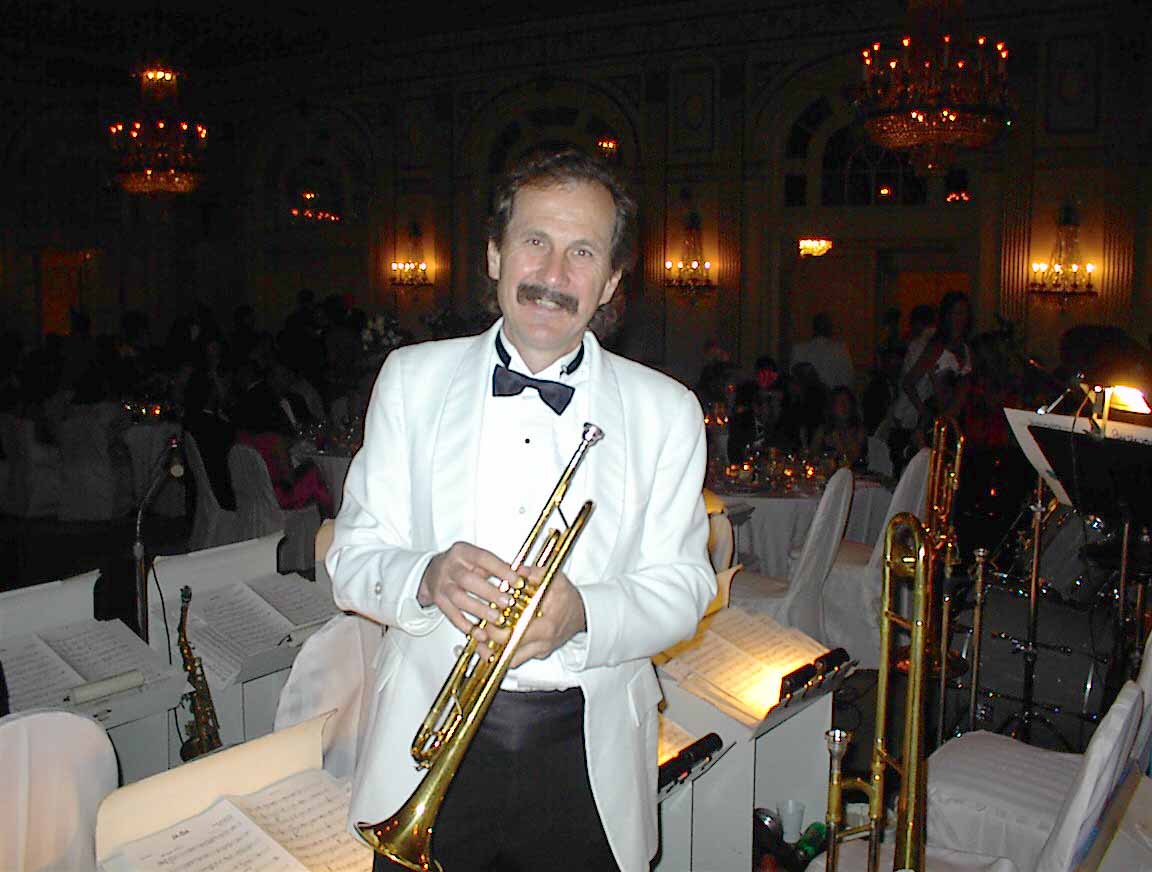 Home | Contact | References |
|Our Music Products | | Solo Hi-tech | New Orleans Jazz | Big Band | Trumpets & Crumpets | Jazz Group | Tijuana Brass | Country | Jimmy Buffet |Fun-e-Stuff | Stuff for Sale | About Us | FAQ | Wine |